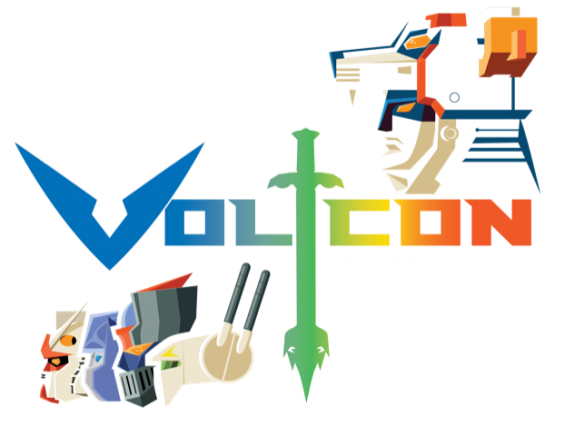 ROBOTECH AT VOLTCON!
A Unique Event In Indianapolis For Fans Of Voltron and Robotech To Take Place On October 24-25, 2020.

WHAT IS VOLTCON?
VoltCon! is a celebration of Voltron: Defender of the Universe! It is also a weekend-long tribute to Robotech and other robot-related animated series, toys and collectibles.

Fans will have a the opportunity to experience the Robotech panel in person or online.

VoltCon 2020 Statement Regarding COVID-19 Safety:
VoltCon's venue for 2020, the Marriott, has introduced a new set of protocols for ensuring safe hotel stays in the age of COVID-19, which will include touch-less check-in and the use of hospital-grade disinfectant to sanitize surfaces throughout the hotel. They have developed a task force that includes infectious disease experts, public health and food safety scientists, as well as representatives from housekeeping, occupational health, and associate well-being divisions. The VoltCon staff will reinforce these efforts by providing sanitization stations in the convention space and ensuring appropriate room for social distancing at the location. As this situation develops throughout the summer and into the fall, we will continue to monitor and take additional measures as we deem necessary to allow all of our attendees a safe, healthy and happy time at VoltCon 2020!

WHERE WILL VOLTCON TAKE PLACE?
The Marriott East
7202 East 21st Street
Indianapolis, Indiana
46219
TEL: (317) 352-1231
WEB: https://www.marriott.com/hotels/travel/inddt-indianapolis-marriott-east/

HOW CAN I ATTEND VOLTCON IN PERSON OR ONLINE?
VoltCon is giving two ways for fans to attend the Robotech panel:

IN PERSON
Fans who wish to attend VoltCon in person can buy their tickets here:
https://voltcon.org/registration
NOTE: Due to social distancing guidelines seating is extremely limited. We urge fans who wish to attend to purchase their tickets immediately.

WATCH ONLINE
For fans who are unable to attend the VoltCon Robotech panel, Harmony Gold will post a recording of the panel on Monday October 26, 2020 via Facebook.

ROBOTECH PANEL SCHEDULE
Saturday Oct. 24th
Robotech: The Next Phase @ 11:30 a.m. - Castle Of Lions / Main Bridge
Breaking Into The Anime Industry @ 3:00 p.m. - Castle Of Lions / Main Bridge

Sunday Oct. 25th
War Stories From The Conventions - Sunday In The Atrium
Robotech Free-For-All - Castle Of Lions / Main Bridge

MORE INFORMATION
More information on the convention can be found at the VoltCon.org website.