Announcing the Robotech: Homefront RPG by Strange Machine Games!
Robotech: Homefront is the first supplement in the Robotech Roleplaying Game series. Homefront, a 275 page book, contains all the major content from both "The Masters" and "New Generation" Sagas. Homefront is being sold with 3 covers: Scott's Cyclone, Dana's Armor, and the Limited Edition Gold Foil Leatherette.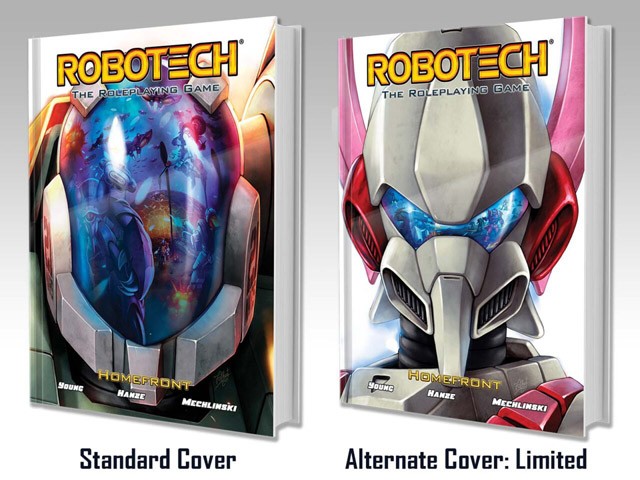 The Dana Limited copy will be produced at 10% of the total copies made. You are guaranteed to get the Dana Cover through this Kickstarter, but after supplies will be limited.
Homefront is a supplement for SMG's "Robotech: The Macross Saga Roleplaying Game" which you will need to play. You can purchase it as an Add-On.
Nearly all of the content seen in both "The Masters" and "New Generation" is included in Homefront. This book includes every important character, mecha, weapon, equipment, and major event from the series.
Coming July 2022, head over to Kickstarter to order your copy!
More information available at Strange Machine Games