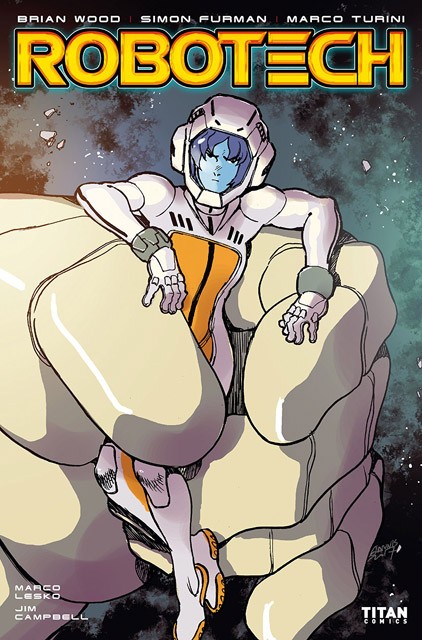 Robotech #6 in stores now!
The sixth issue of Titan's epic Robotech comics is now out at comic stores! Read Comics The Gathering's review and get your issue at your local comic store or online!
"What is great about this issue is the fact that it does not just rest on its main plot - the Mars expedition - it also continues to move the story forward as these characters continue to try and find their way home and answers all at the same time.
The art is, as usual, one of the high-points of this series. It's hard trying to find new ways to express how much I have been enjoying Marco Turini's work month-in and month-out. Characters continue to be distinct, the robots look awesome and the action sequences continue to be marvellous."
STORE LOCATOR:
To find the comic shop closest to you, visit the Comic Shop Locator Service
BUY ONLINE:
To purchase Robotech #6 and other issues online, visit Comixology
PREVIEW: