This past Saturday, Don Yee passed away from cancer.
For almost as long as Robotech has existed, Robotech fans have known Don Yee. He was an amazing illustrator whose works were published in Robotech Art 2. He was a familiar fixture at conventions around Southern California, and many voice actors knew him as a personal friend.
As president and founding member of the Cartoon/Fantasy Organization, he was one of the best ambassadors that science fiction and anime could have. He was indeed, a true titan of Sci-Fi fandom.
He will always and forever be greatly missed.
Don Yee with Carl Macek in 1985
SDF-1 AND FLEET by Don Yee, published in Robotech Art 2
Don Yee cosplaying as Inspector Zenigata from Lupin III
Don Yee with Melanie MacQueen and Cam Clarke
Don Yee with Richard Epcar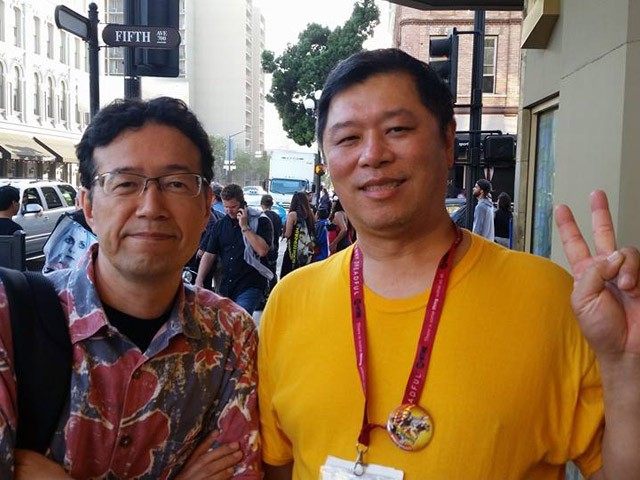 Don Yee with anime director and designer Shinji Aramaki
Don Yee with Tony Oliver and Larry Furry