UPDATED THURSDAY: All The Robotech At San Diego Comic Con!
THE ROBOTECH PANEL
Thursday July 19, 2018 @ 8:30pm - 9:30pm
Room 24ABC
Harmony Gold USA presents the latest developments in the Robotech universe, from awesome new products to the live action film in the works at Sony Pictures with the producers of 300 and the director of Stephen King's "It." Special guests include Titan Comics, Solar Flare Games and Strange Machine Games, and more!
THERE WILL BE PANEL-EXCLUSIVE FREE GIVEAWAYS!
EXHIBITOR BOOTHS:

TOYNAMI - BOOTH #3229
Toynami is bringing the most Robotech exclusives ever this year!
- Veritech Trainer F-14 diecast model convention exclusive, limited to 300 units worldwide!
- 5 pack of 4.25 inch action figures with convention exclusive packaging and gold highlight painted Minmei figure, limited to 500 sets!
- 1/100 Angel Bird Veritech convention exclusive, limited to 750 units!
- 4 foot convention exclusive vinyl banner featuring art by Jamie Sullivan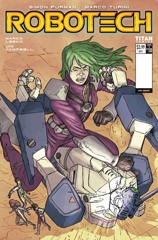 TITAN COMICS BOOTH #5537
Get caught up on all the most recent issues of Robotech, with autographs by Tommy Yune
- Tommy Yune autographs Friday 11AM
ICON HEROES - BOOTH #3345
New and on sale from Icon Heroes! Rick Hunter 10" plush dolls, Roy Fokker 10" plush dolls, and Robotech phone case wallets!
SUPER 7 - BOOTH #4945
- On sale now: Super7's ReAction figures featuring 6 different robots
- On sale now: "Trashcan" Robotech MUSCLE figures
- New: Macross Island Space Camp shirts!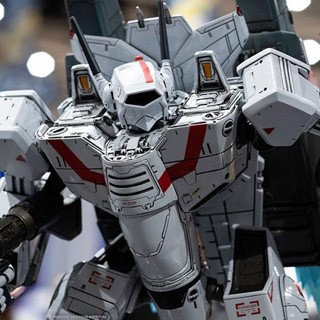 PRIME 1 STUDIOS - BOOTH #1929
Get a preview of the next super-detailed Veritech statue at the Sideshow Collectibles booth, coming soon from Prime 1 Studio!
PUNI PUNI FACTORY - BOOTHS #4939 AND #4729
- All new convention-exclusive Robotech shirt designs at booth #4939
- Skull Leader VF-1S plush dolls at booth #4729
ROBOTECH X FAN BOOTH - AT THE BACK MEZZANINE
Come visit fellow Robotech fans and geek out over memorabilia all the way from 1985 to the present! Put in your name for daily raffles of Robotech toy prizes!