ROBOTECH #1 IS OUT TODAY! CHECK OUT OUR NEW COMIC TRAILER!
Robotech #1 is finally available to the public today! Check out this new trailer we've created to promote the first installment by Titan Comics!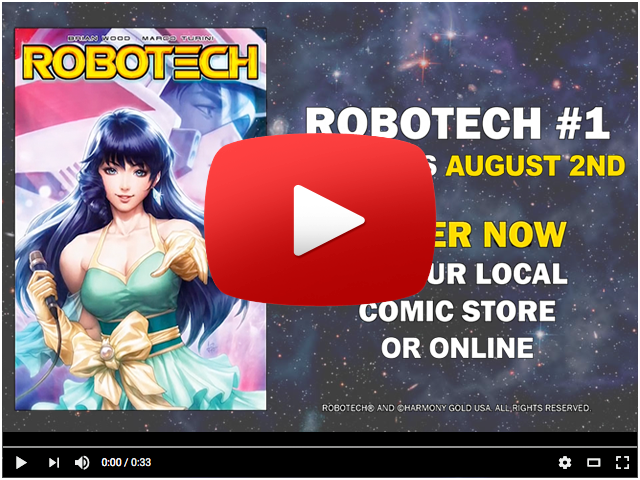 To find your local comic shop where you can pick up Robotech #1, check the Comic Shop Locator Service!
Or to download Robotech #1 digitally on your computer or smart device, visit Comixology!