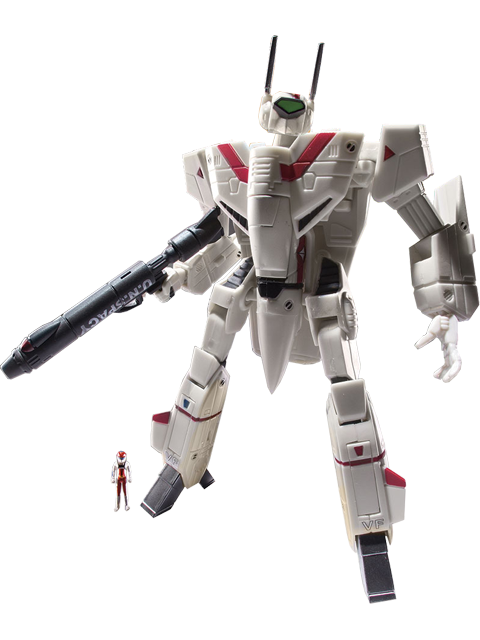 1/100 Veritech Vol.1 w Micronian Pilot Rick PREORDER
"Micronian was term used by the giant-sized Zentraedi to describe humans in terms of their natural height and weight. It can also be used as a derogatory slur by both the Zentraedi and the Robotech Masters towards humans. The term can also refer to a Zentraedi after he or she has has been Micronized." – Robotech Wiki

The wait is over! Toynami is proud to offer the first volume in the ROBOTECH VF-1 TRANSFORMABLE VERITECH FIGHTER COLLECTION. Rick Hunter Volume 1 comes fully equipped with 2 pilots; one cockpit pilot and one standing pilot. This Veritech stands approximately 6 inches tall, is fully articulated and can be converted into three different modes: Fighter, Battloid or Gerwalk. The Veritech Micronian Pilot Collection will each be packed in their limited-edition boxes which, when collected in its entirety, will showcase an image of all your favorite Robotech pilots!

Don't miss out on the ultimate in Robotech collectibles!

Also included is a gunpod weapon accessory and an adjustable display stand, for maximum versatility and poseability.